simple and less space
Sades Khanda is a Tenkeyless Keyboard with 87 Keys.
clicky and removable switch
Equipped with Outemu Box Switch (Red/Brown/Blue) that can be replaced with other Outemu Switch or 3-Pin Switch.
Double Injection keycaps
Keycaps of Sades Khanda is ABS Double Injection Keycaps.
Anti-ghosting all keys
All Keys of Sades Khanda is supported to Anti-Ghosting.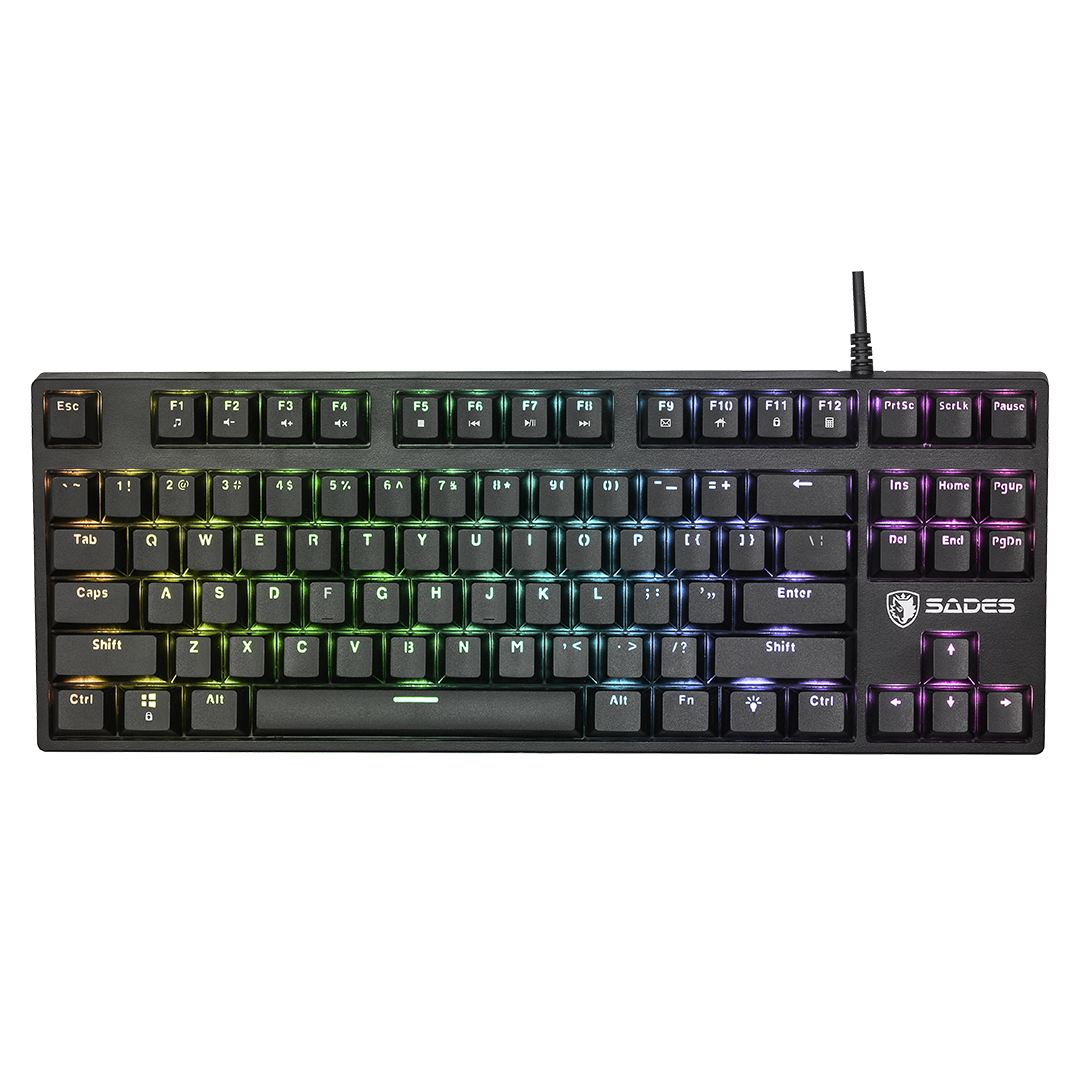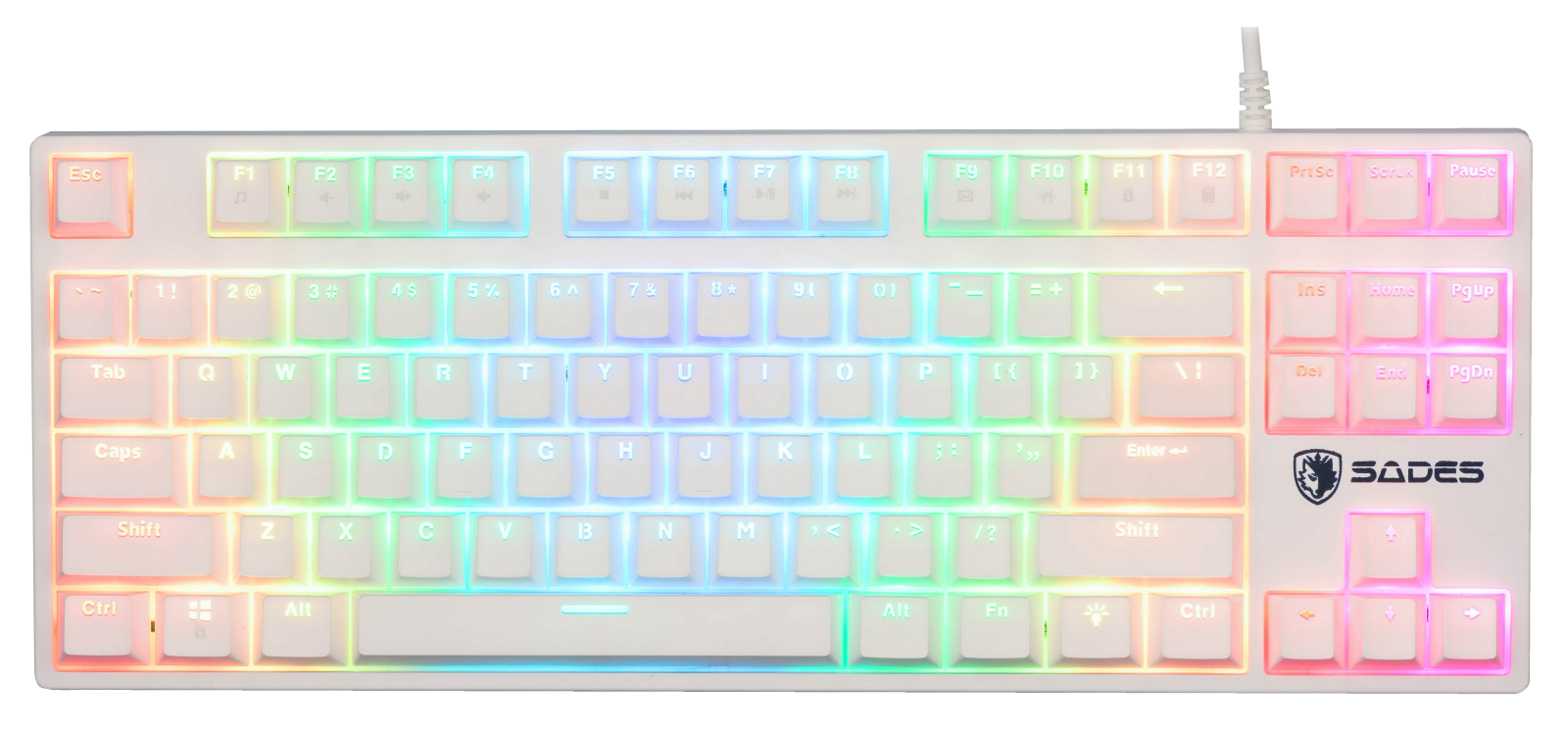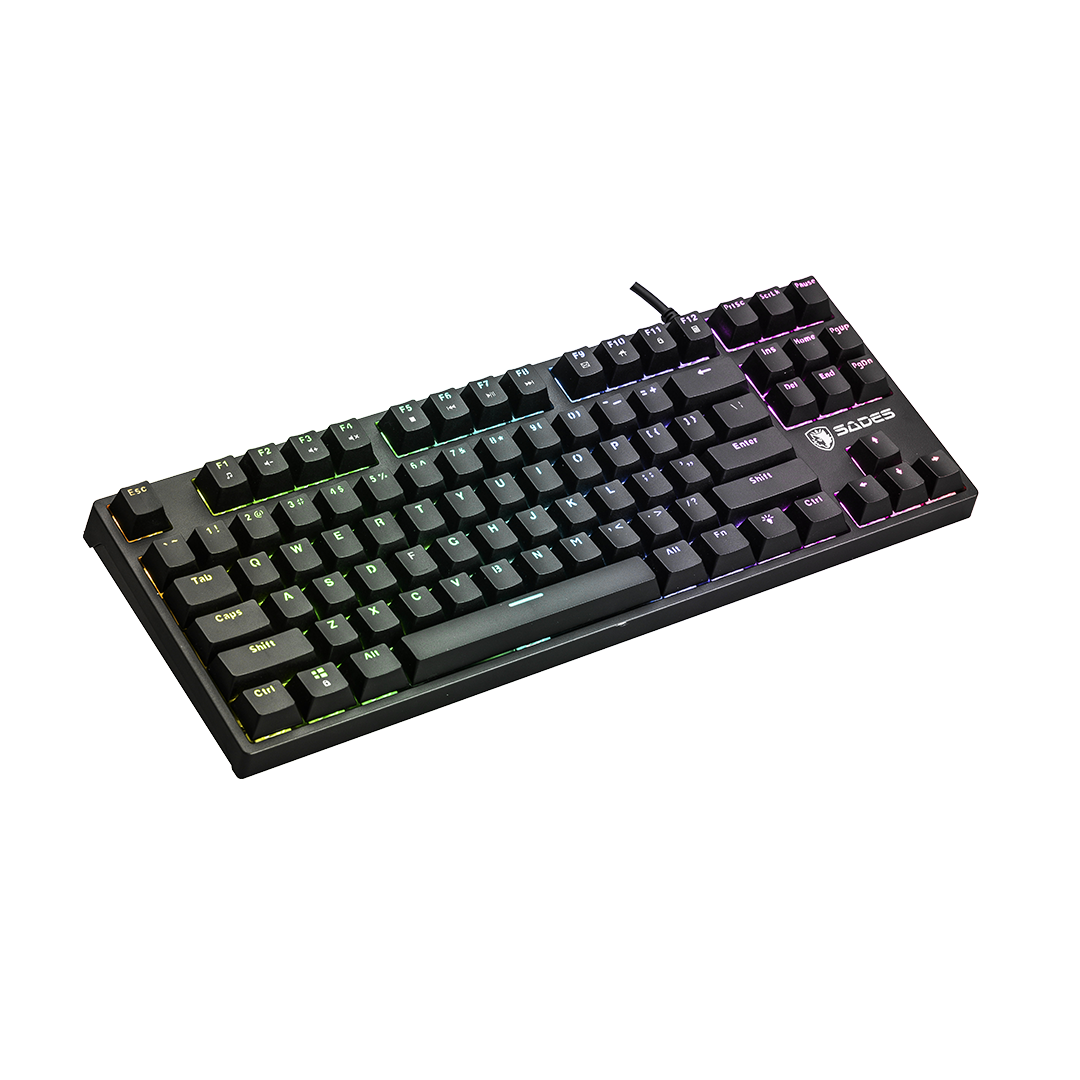 SPECIFICATION
TTenkeyless 87 Keys
Switch : Outemu Box Blue Switch (Removable)
Cable Type : 1.75m PVC Cable
Keycaps : ABS Double Injection Keycaps
Top/Bottom Cover : ABS
Keyboard Dimension : 361 x 135 x 37mm
Work Voltage : 5V
Current : 250mA
Compatible with : Windows 8/10
WEIGHT / OTHER
Weight : 650g
Lightning : RGB Illumination
Software : Available Driver for Setting Macro
Colors Variant : Black / White
Switch Variant : Outemu Box Red/Brown/Blue
INCLUDED IN PACKAGE
Sades Khanda Keyboard
Guarantee Card
Keypuller
Switchpuller
Manual Book